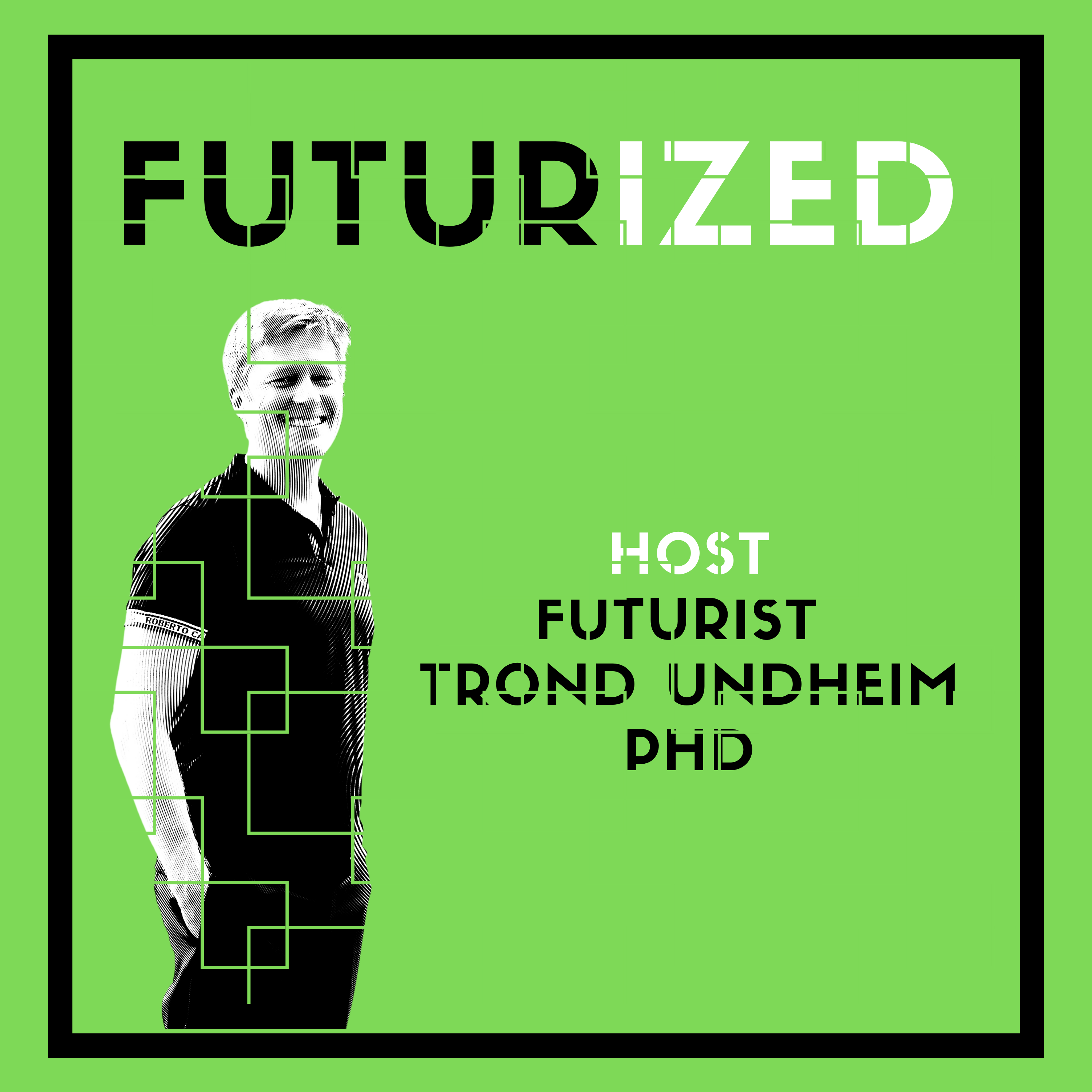 The Futurized podcast goes beneath the trends, tracking the underlying forces of disruption in tech, policy, business models, social dynamics, and the environment. Futurist Trond Arne Undheim, PhD, author, investor, and serial entrepreneur, interviews smart people with a soul. Every week, founders, authors, executives and other thought leaders come on the show to discuss the societal impact of deep tech (e.g. AI, blockchain, IoT, CRISPR, nanotech, 3D printing, quantum, robotics) and the emerging future of work, markets, business and society.
Episodes
Tuesday Jan 05, 2021
Tuesday Jan 05, 2021
Urho Konttori,  co-founder and Chief Innovation Officer of Varjo, the mixed reality equipment maker, interviewed by futurist Trond Arne Undheim. 
In this conversation, they talk about The Future of Industrial-grade Mixed Reality (MR).  The advent of enterprise/industrial-grade AR/VR/XR/MR/hybrid reality and its impact on RR. Which companies are using it already?  Current professional user types. Emerging use cases. Why is Varjo so focused on human-eye resolution devices and hi-res MR? We discuss adoption timelines and formfactors as well as remaining technical/market challenges.  We look into the Future of mixed reality (5-10 years ahead).

The takeaway is that industrial mixed reality has now come of age. It is only a question of few years, until large swaths of industry and a plethora of professionals will depend on it to do their job. The pandemic could not have come at a bigger inflection point for the industry. 
After listening to this episode, check out Varjo as well as Urho Konttori's online profile:
The show is hosted by Podbean and can be found at Futurized.co. Additional context about the show, the topics, and our guests, including show notes and a full list of podcast players that syndicate the show can be found at https://trondundheim.com/podcast/. Music: Electricity by Ian Post from the album Magnetism. 
For more about the host, including media coverage, books and more, see Trond Arne Undheim's personal website (https://trondundheim.com/) as well as the Yegii Insights blog (https://yegii.wpcomstaging.com/). Undheim has published two books this year, Pandemic Aftermath and Disruption Games. To advertise or become a guest on the show, contact the podcast host here. 
Thanks for listening. If you liked the show, subscribe at Futurized.co or in your preferred podcast player, and rate us with five stars. If you like this topic, you may enjoy other episodes of Futurized, such as episode 30 on Artificial General Intelligence, episode 51 which is on the AI for Learning, episode 16 on Perception AI, episode 49 Living the Future of Work, episode 35 on How 5G+AR might revolutionize communication, episode 47 on How to Invest in Sci-Fi Tech, episode 54 on the Future of AR, and episode 31 on The Future of Commoditized Robotics. Futurized—preparing YOU to deal with disruption.