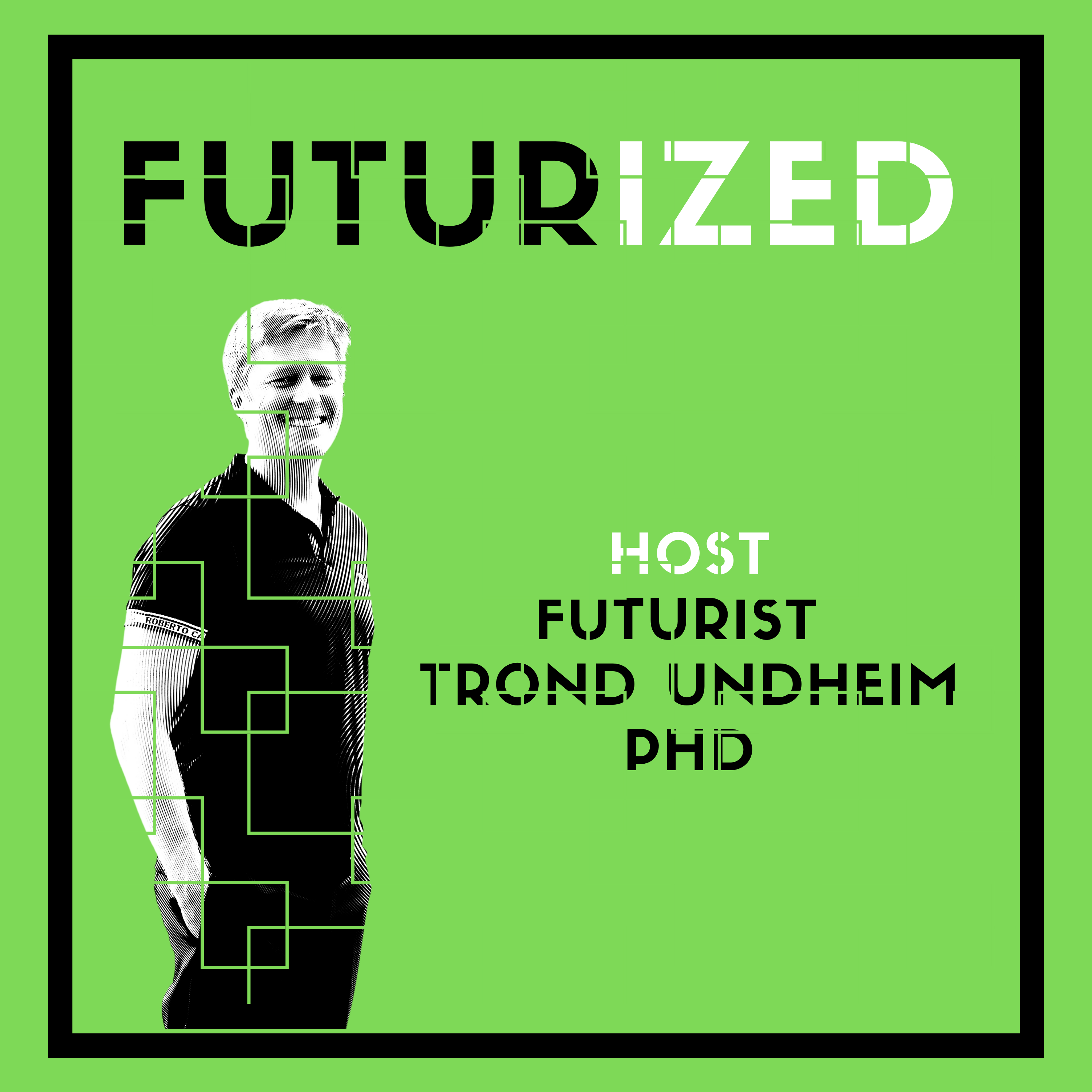 The Futurized podcast goes beneath the trends, tracking the underlying forces of disruption in tech, policy, business models, social dynamics, and the environment. Futurist Trond Arne Undheim, PhD, author, investor, and serial entrepreneur, interviews smart people with a soul. Every week, founders, authors, executives and other thought leaders come on the show to discuss the societal impact of deep tech (e.g. AI, blockchain, IoT, CRISPR, nanotech, 3D printing, quantum, robotics) and the emerging future of work, markets, business and society.
Episodes
Thursday Nov 19, 2020
Thursday Nov 19, 2020
Futurist David Shrier, Managing Director and co-founder of Esme Learning Solutions. and Associate Fellow at Oxford University, interviewed by futurist Trond Arne Undheim. 
In this conversation, they talk about what's next in digital learning innovation. We discuss the challenge of bringing cognitive science to online learning. We explore the effects of real-time feedback on social learning metrics. How to develop critical thinking? How to use AI to solve problems in the world, and how to scale it beyond elite institutions. We explore a future where online learning might be even better than campus learning.
The takeaway is that AI already is becoming an integral learning tool. Startups are increasingly using advanced analytics to transform the learning process with instant, quantifiable feedback. At the same time, AI does have the potential for harm, even on learning outcomes. We need to do it right. We need to make sure AI is used to better learning experiences for all students, not just the elite. 
After listening to the episode, check out Esme Learning Solutions as well as David Shrier's social media profile:
The show is hosted by Podbean and can be found at Futurized.co. Additional context about the show, the topics, and our guests, including show notes and a full list of podcast players that syndicate the show can be found at https://trondundheim.com/podcast/. Music: Electricity by Ian Post from the album Magnetism. 
For more about the host, including media coverage, books and more, see Trond Arne Undheim's personal website (https://trondundheim.com/) as well as the Yegii Insights blog (https://yegii.wpcomstaging.com/). Undheim has published two books this year, Pandemic Aftermath and Disruption Games. To advertise or become a guest on the show, contact the podcast host here. If you like the show, please subscribe and consider rating it five stars.