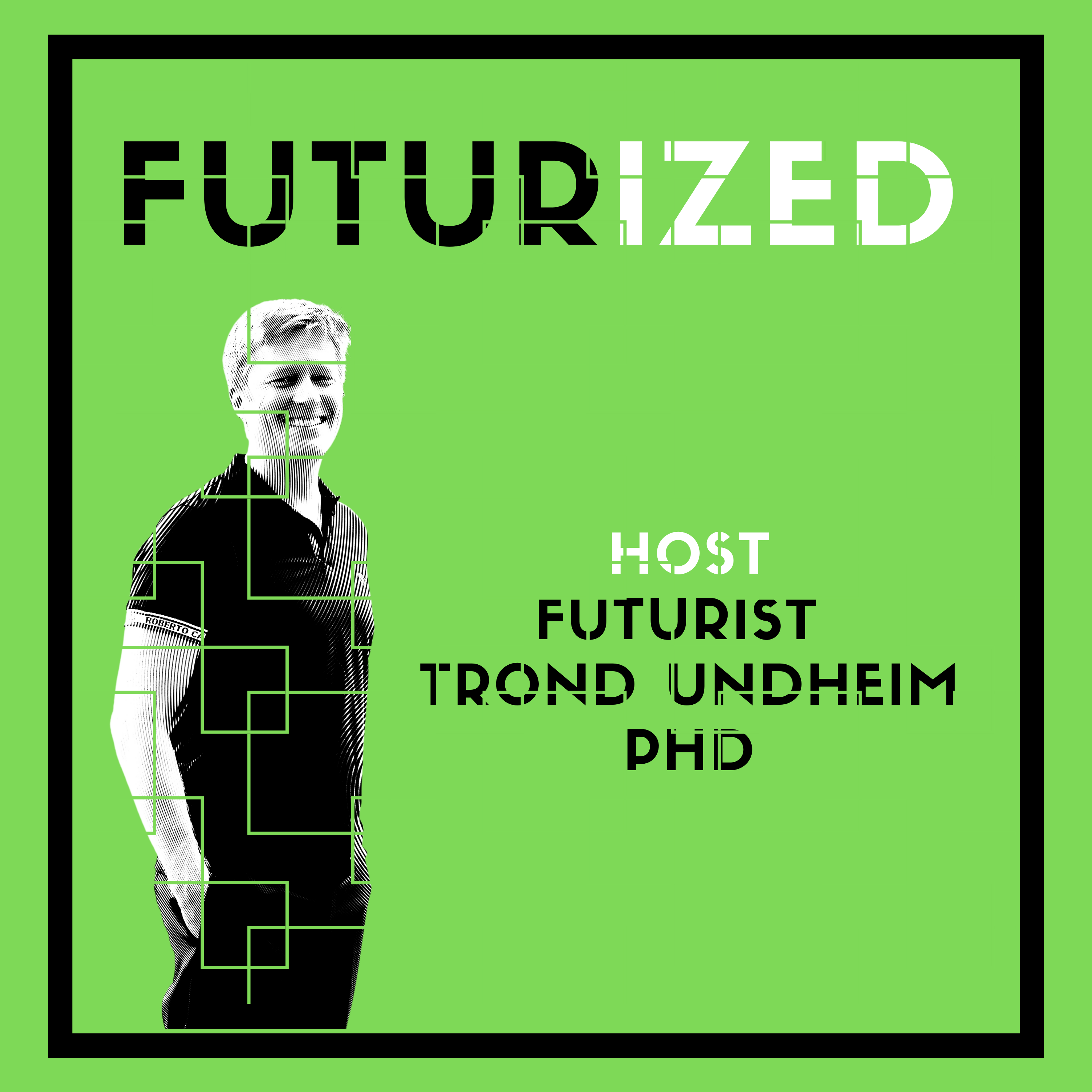 The Futurized podcast goes beneath the trends, tracking the underlying forces of disruption in tech, policy, business models, social dynamics, and the environment. Futurist Trond Arne Undheim, PhD, author, investor, and serial entrepreneur, interviews smart people with a soul. Every week, founders, authors, executives and other thought leaders come on the show to discuss the societal impact of deep tech (e.g. AI, blockchain, IoT, CRISPR, nanotech, 3D printing, quantum, robotics) and the emerging future of work, markets, business and society.
Episodes
Tuesday Sep 15, 2020
Tuesday Sep 15, 2020
Futurist Trond Arne Undheim interviews Peter Voss, CEO and founder of Aigo.ai.
They talk about how the field of artificial general intelligence has evolved, what intelligence really is, whether machines have it and what it takes to bring true progress in this field. They also delve into chat bots.
The takeaway is that artificial general intelligence has an interesting future but it is not immediate. Whether an entire generation of software developers are on the wrong path, is uncertain, but clearly, deeply understanding language and especially understanding context has a long ways to go for existing machines. Maybe just as well, because humans are not even adjusting to statistical AI's predictive capabilities.
After listening, check out Aigo.ai as well as Peter Voss's online profile:
Additional context about the show, the topics, and our guests, including show notes and a full list of podcast players that syndicate the show can be found at https://trondundheim.com/podcast/.
For more about the host, including media coverage, books and more, see:
To advertise or become a guest on the show, contact the podcast host here. If you like the show, please tell all your friends, subscribe and consider rating it five stars. The show is hosted by Podbean and can be found at Futurized.co. The intro/outro music is Electricity by Ian Post from the album Magnetism.