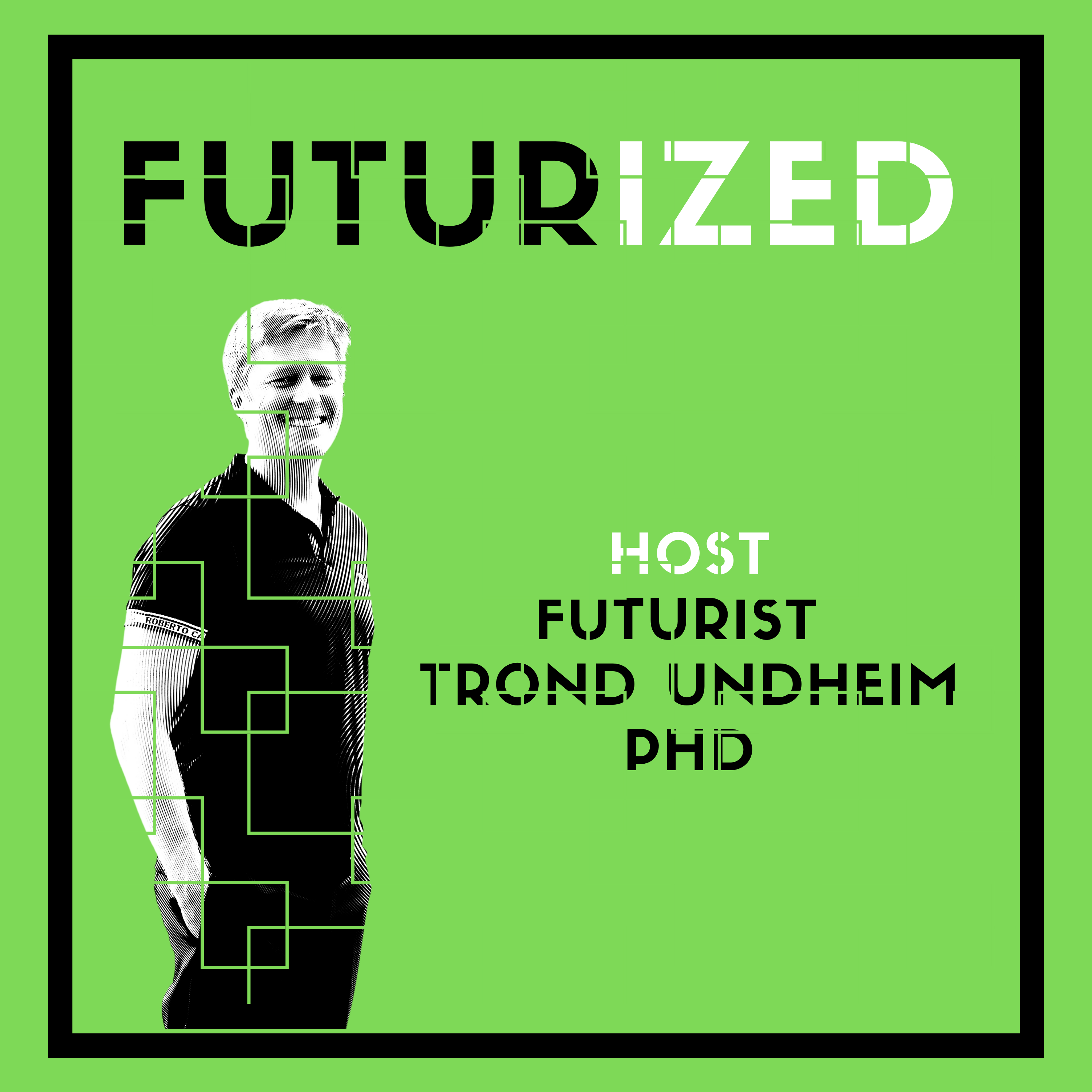 The Futurized podcast goes beneath the trends, tracking the underlying forces of disruption in tech, policy, business models, social dynamics, and the environment. Futurist Trond Arne Undheim, PhD, author, investor, and serial entrepreneur, interviews smart people with a soul. Every week, founders, authors, executives and other thought leaders come on the show to discuss the societal impact of deep tech (e.g. AI, blockchain, IoT, CRISPR, nanotech, 3D printing, quantum, robotics) and the emerging future of work, markets, business and society.
Episodes
Tuesday Aug 11, 2020
Tuesday Aug 11, 2020
Futurist Trond Arne Undheim interviews Gabi Zijderveld, Chief Marketing Officer at Affectiva, the MIT MediaLab spinout. They talk about perceptive AI, the future of augmented reality, data privacy, and ethical uses of face recognition.
 
The takeaway is that artificial intelligence is getting better and better at understanding humans in context and their cognitive states. This can be useful for autonomous cars, for virtual conference speakers, in telehealth, as well as for advertisers. But is it enough to start rivaling human perception? Not for a while, and perhaps that's not the point.
After listening, check out Affectiva as well as Gabi Zijderveld's online profile:
Additional context about the show, the topics, and our guests, including show notes (typically published six days after the show) and a full list of podcast players that syndicate the show can be found at https://trondundheim.com/podcast/.
For more about the host, including media coverage, books and more, see:
To advertise or become a guest on the show, contact the podcast host here. If you like the show, please tell all your friends, subscribe and consider rating it five stars. The show is hosted by Podbean and can be found at Futurized.co.