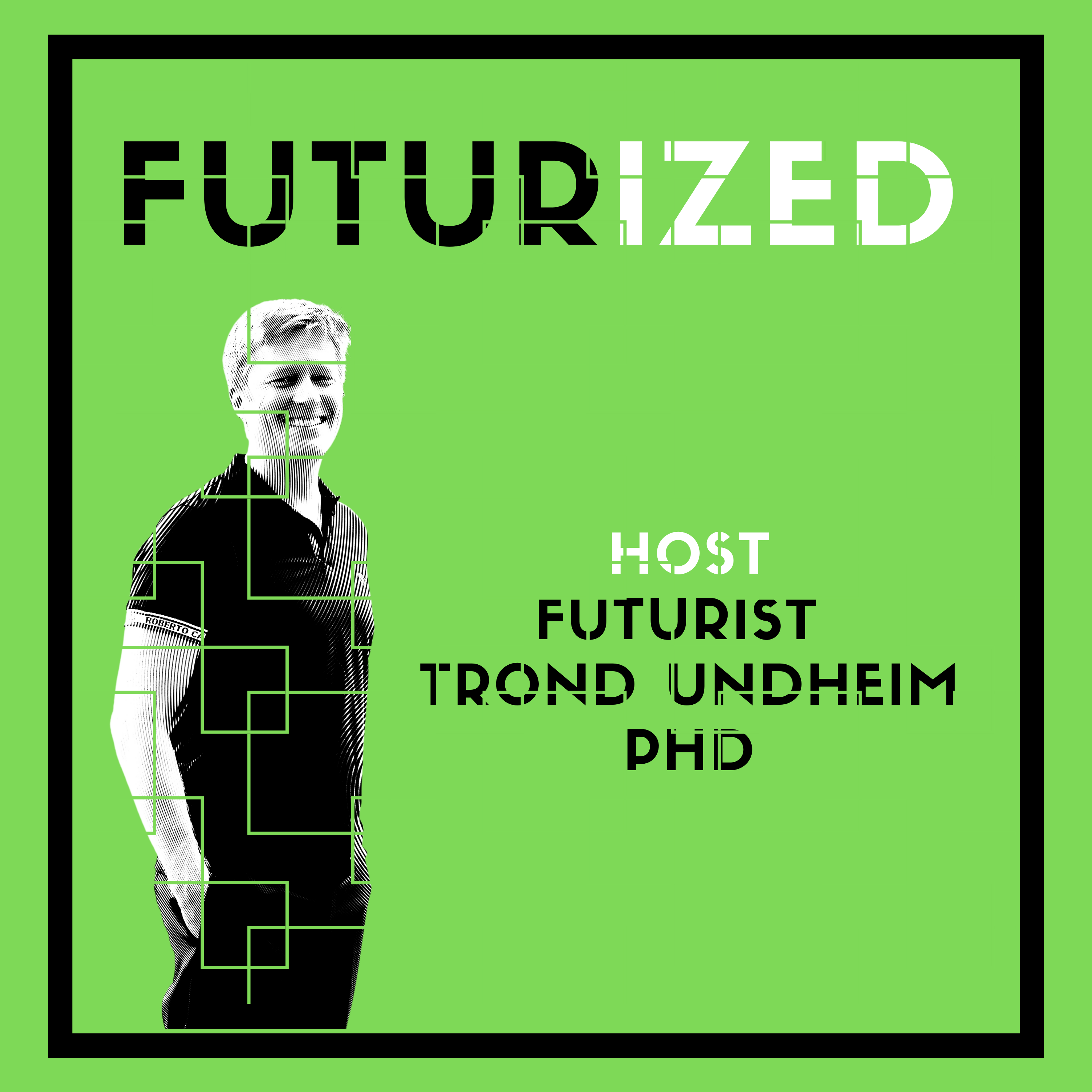 The Futurized podcast goes beneath the trends, tracking the underlying forces of disruption in tech, policy, business models, social dynamics, and the environment. Futurist Trond Arne Undheim, PhD, author, investor, and serial entrepreneur, interviews smart people with a soul. Every week, founders, authors, executives and other thought leaders come on the show to discuss the societal impact of deep tech (e.g. AI, blockchain, IoT, CRISPR, nanotech, 3D printing, quantum, robotics) and the emerging future of work, markets, business and society.
Episodes
Wednesday Nov 25, 2020
Wednesday Nov 25, 2020
Ori Inbar, Founder of Superventures and also CEO and founder of AugmentedReality.org, the organizer of AWE, the world's most essential AR/VR conference since 2010, interviewed by futurist Trond Arne Undheim. 
In this conversation, they talk about community building in the no longer so embryonic AR/VR space, the emergence of spatial computing, the Augmented Reality Expo (AWE). They discuss AR/VR venture capital, exciting and emerging use cases and form factors, market size, mobile AR, and COVID's impact on remote tech. They explore the world in 2030 and the threats that the world is facing.
The takeaway is that augmented reality has come a long way and is no longer a fringe technology, and the COVID-moment has made progress in the field a global tech priority. As for VR, the community is growing but developing true killer apps will take time. Maybe a good thing, because we are not really ready for what is to come. Will we evolve into a virtual species? Neither Ori nor Trond think so at this point. Ask them in thirty years, though.
After listening to the episode, check out AWE as well as Ori Inbar's online presence:
AWE (@ARealityEvent) https://www.awexr.com/
Super Ventures (@super_ventures) https://www.superventures.com/
Ori Inbar (@comogard) https://www.linkedin.com/in/oriinbar/
The show is hosted by Podbean and can be found at Futurized.co. Additional context about the show, the topics, and our guests, including show notes and a full list of podcast players that syndicate the show can be found at https://trondundheim.com/podcast/. Music: Electricity by Ian Post from the album Magnetism. 
For more about the host, including media coverage, books and more, see Trond Arne Undheim's personal website (https://trondundheim.com/) as well as the Yegii Insights blog (https://yegii.wpcomstaging.com/). Undheim has published two books this year, Pandemic Aftermath and Disruption Games. To advertise or become a guest on the show, contact the podcast host here. If you like the show, please subscribe and consider rating it five stars.