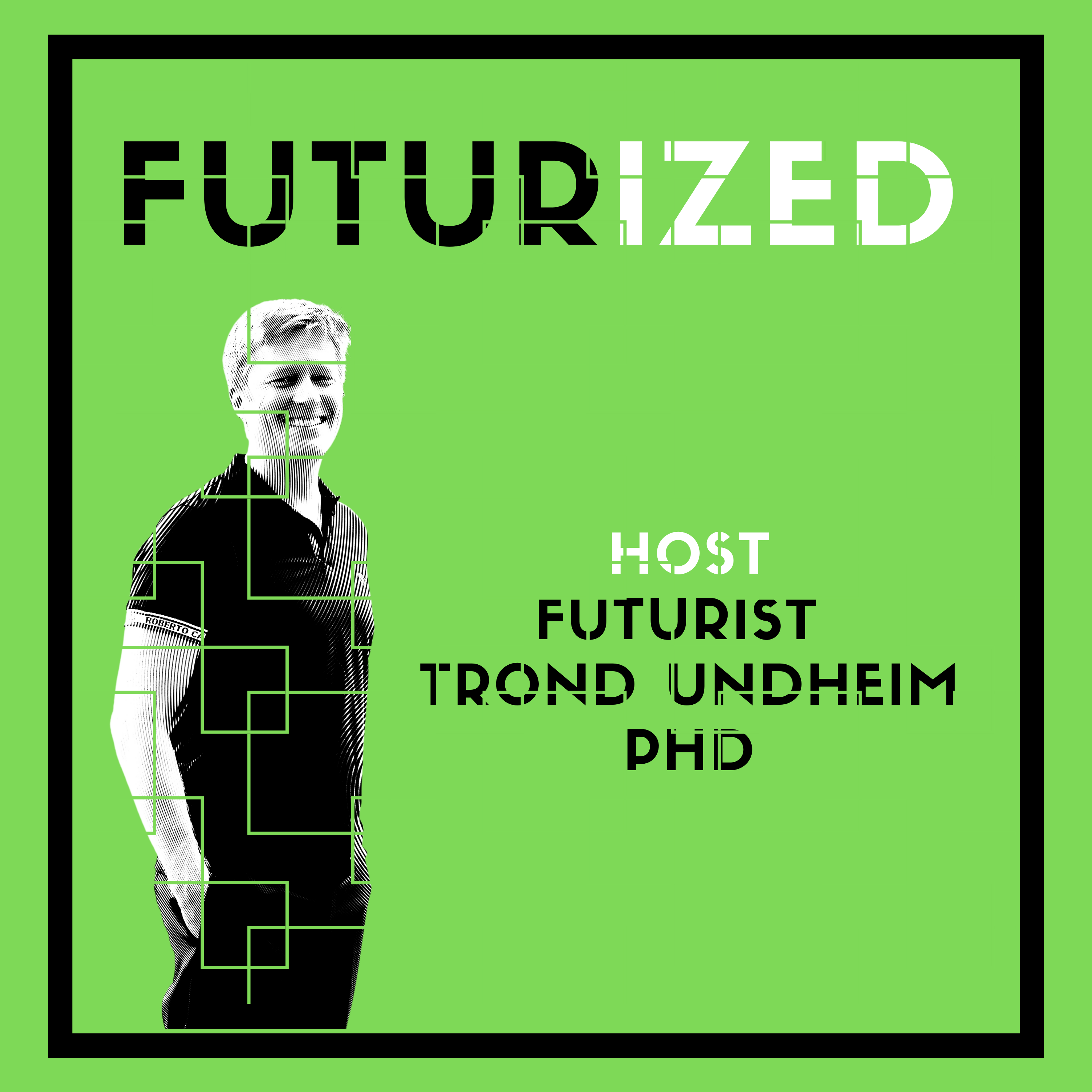 The Futurized podcast goes beneath the trends, tracking the underlying forces of disruption in tech, policy, business models, social dynamics, and the environment. Futurist Trond Arne Undheim, PhD, author, investor, and serial entrepreneur, interviews smart people with a soul. Every week, founders, authors, executives and other thought leaders come on the show to discuss the societal impact of deep tech (e.g. AI, blockchain, IoT, CRISPR, nanotech, 3D printing, quantum, robotics) and the emerging future of work, markets, business and society.
Episodes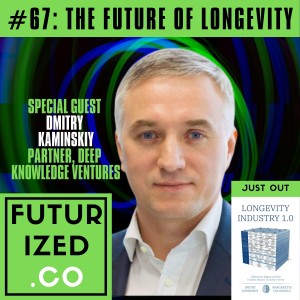 Tuesday Jan 19, 2021
Tuesday Jan 19, 2021
Dmitry Kaminskiy, Partner, Deep Knowledge Ventures, interviewed by futurist Trond Arne Undheim. 
In this conversation, they talk about What is longevity and why does it matter if we live longer? Health span v. Lifespan. The Intersection of AgeTech, WealthTech and FinTech. The silver tsunami (of aging). Quality-adjusted life-year (QALY). Scenarios. Rise of policy scene for longevity. Biomarkers on the path to population health. How AI intersects with longevity. P4 (Preventive, Precision, Personalized and Participatory) Medicine. Who will first reach their 123rd birthday? A Manhattan project for longevity. The Longevity Industry 1.0 and 2.0—towards the next trillion dollar industry.
The takeaway is that longevity may indeed be the next trillion dollar industry and may perhaps be the most complex industry as well. Staying in good health is an important shared goal across the globe, and our health is constantly under threat from diseases, including aging. However, there is a drastic difference in the goals of increasing healthspan v. increasing life span. To my mind, there might even have to be a significant ethical debate whether life span is worth increasing on a general basis. Do we really need to live that much longer? Is there an optimal life span and does it depend on the available resources or the available meaning of life that the individual has at any given time? These are complex questions without obvious answers. 
After listening to the episode, check out Deep Knowledge Ventures, Longevity 1.0, the book, as well as Dmitry Kaminskiy's online profile:
The show is hosted by Podbean and can be found at Futurized.co. Additional context about the show, the topics, and our guests, including show notes and a full list of podcast players that syndicate the show can be found at https://trondundheim.com/podcast/. Music: Electricity by Ian Post from the album Magnetism. 
For more about the host, including media coverage, books and more, see Trond Arne Undheim's personal website (https://trondundheim.com/) as well as the Yegii Insights blog (https://yegii.wpcomstaging.com/). Undheim has published two books this year, Pandemic Aftermath and Disruption Games. To advertise or become a guest on the show, contact the podcast host here.
Thanks for listening. If you liked the show, subscribe at Futurized.co or in your preferred podcast player, and rate us with five stars. If you like this topic, you may enjoy other episodes of Futurized, such as episode 55 AI for Medicine, episode 19 on Digital Health in Future Pandemics, episode 26 How to Write a book on the Future of Healthcare, episode 30 on Artificial General Intelligence, episode 35 on Augmented Reality, episode 47 on How to invest in Sci-Fi Tech, and episode 54 on the Future of AR. Futurized—preparing YOU to deal with disruption.