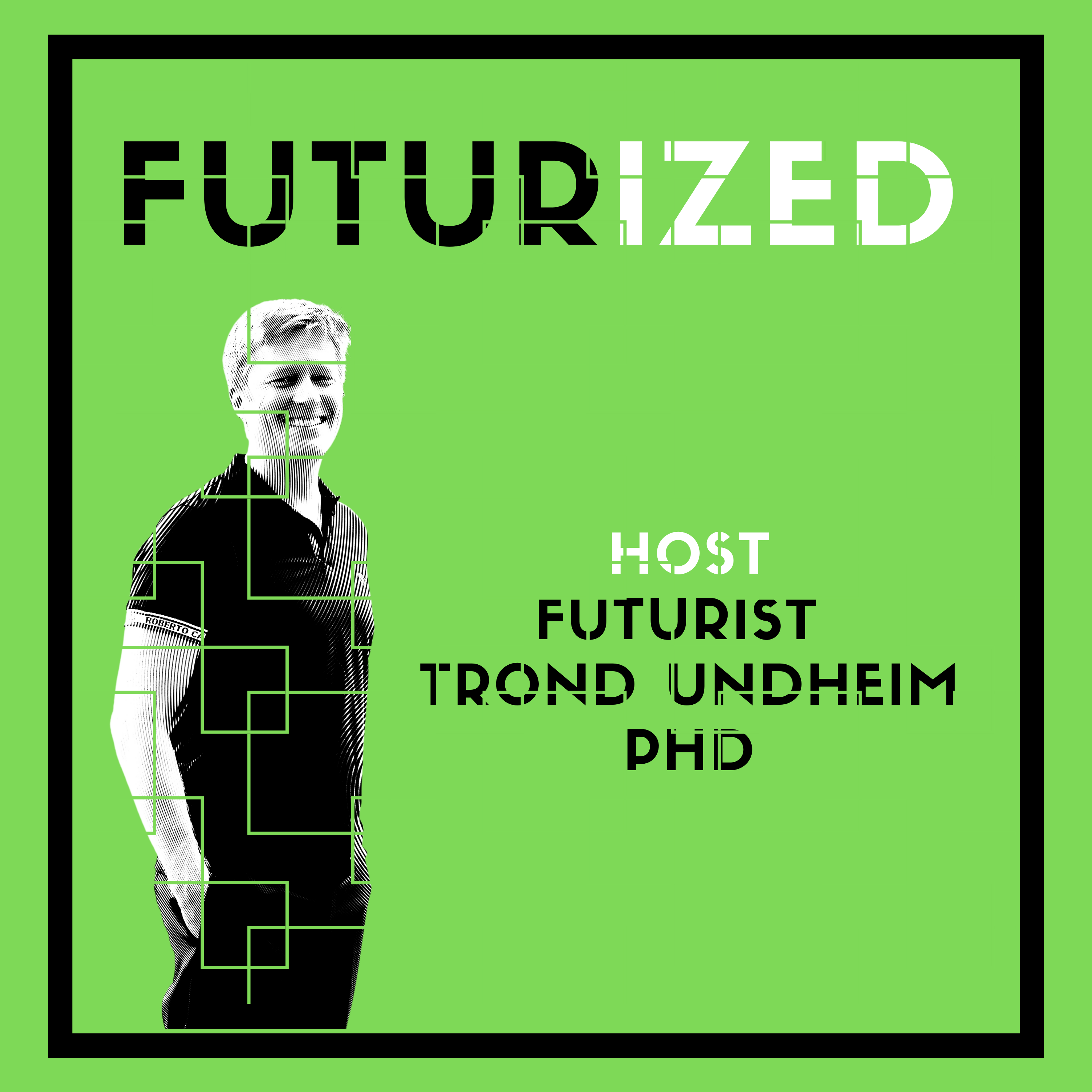 The Futurized podcast goes beneath the trends, tracking the underlying forces of disruption in tech, policy, business models, social dynamics, and the environment. Futurist Trond Arne Undheim, PhD, author, investor, and serial entrepreneur, interviews smart people with a soul. Every week, founders, authors, executives and other thought leaders come on the show to discuss the societal impact of deep tech (e.g. AI, blockchain, IoT, CRISPR, nanotech, 3D printing, quantum, robotics) and the emerging future of work, markets, business and society.
Episodes
Thursday Aug 27, 2020
Thursday Aug 27, 2020
Futurist Trond Arne Undheim interiews Babi Mitra, founding Executive Director of the New Engineering Education Transformation (NEET) initiative at MIT.
They talk about the urgent need to update the way we educate our engineers which is an effort happening at engineering schools worldwide, including at the top schools. The stakes on re-imagining education just got higher because of COVID-19. Is there really a need to rebuild engineering education from scratch? Which schools are at the forefront of the experimentation? What will education look like in the next decade? At MIT, the theme is still machines, but the emphasis is on building new types, advanced materials machines, living machines, renewable energy machines, and more.
My takeaway is that by re-imagining education, we correct for the highly theoretical way that engineering was taught over the past three decades. The thought was that there needed to be scientific rigor but the result was that the education ceased to be enjoyable.
Now, the realization is that exploration, discovery, and this somewhat nebulous idea of meta-cognition can all be fostered by a set of tweaks that put the students in charge of their own learning and liberate them to build things from the get-go, bring it back to real life challenges. When you add spades of positive reinforcement and blend in thoughtful, project based learning and external speakers that fit the educational context, you can inspire students even more than their professors can do alone.
Additional context about the show, the topics, and our guests, including show notes and a full list of podcast players that syndicate the show can be found at https://trondundheim.com/podcast/.
After listening, check out NEET as well as Babi Mitra's online profile:
For more about the host, including media coverage, books and more, see:
To advertise or become a guest on the show, contact the podcast host here. If you like the show, please tell all your friends, subscribe and consider rating it five stars. The show is hosted by Podbean and can be found at Futurized.co. 
Comments
(1)
To leave or reply to comments, please download free Podbean or
Very comprehensive coverage of Future of Engineering Education. Thought provoking and correct perspective. Prof. Ravi Prakash Dean Faculty of Engineering and Technology Amity University.