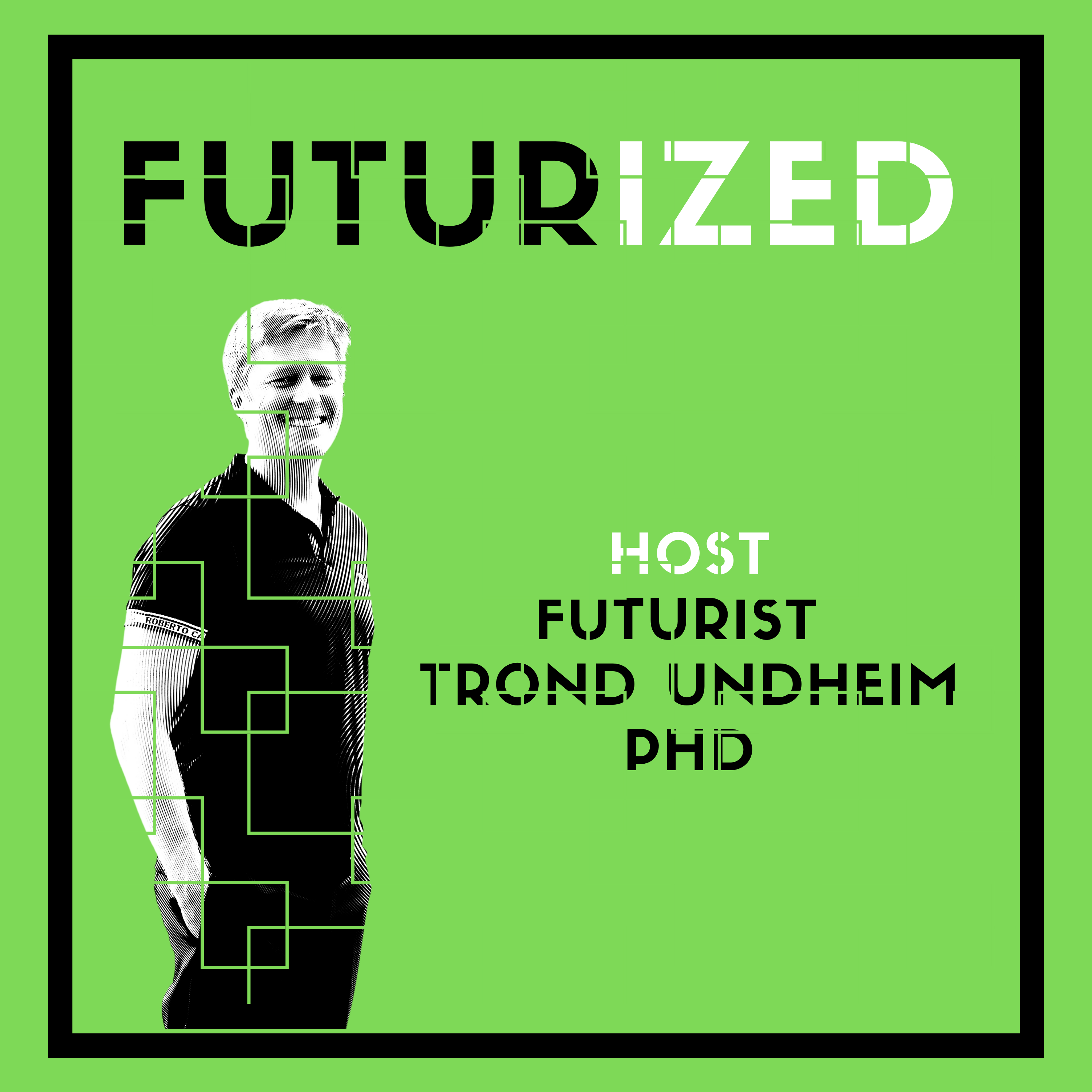 The Futurized podcast goes beneath the trends, tracking the underlying forces of disruption in tech, policy, business models, social dynamics, and the environment. Futurist Trond Arne Undheim, PhD, author, investor, and serial entrepreneur, interviews smart people with a soul. Every week, founders, authors, executives and other thought leaders come on the show to discuss the societal impact of deep tech (e.g. AI, blockchain, IoT, CRISPR, nanotech, 3D printing, quantum, robotics) and the emerging future of work, markets, business and society.
Episodes
Tuesday Nov 03, 2020
Tuesday Nov 03, 2020
Fotis Fitsilis, Head of the Scientific Service, Hellenic Parliament, interviewed by futurist Trond Arne Undheim. 
In this conversation, we talked about how parliamentary transparency, steeped in legal informatics, innovation in govtech, open data and ongoing digitization, is slowly inching forward because of innovative initiatives such as the Hellenic OCR Team. OCR stands for Optical Character Recognition. Emerging use cases include access, archiving, analysis, transparency and traceability of the enormous amount of information passing through any national parliament. The market for such application is muc vaster that the 190 or so national parliaments. Virtually any legislative body at any level might be a target, and there might be tens of thousands such governance structures, not counting non-governmental bodies that also have a highly structured governance.
My takeaway is that government hypertransparency is still a decade or so away, but the Hellenic Parliament is leading the way, together with the US, UK and Canadian parliaments, as well as a set of countries in Northern Europe. Parliamentary documents are highly specialized texts and making them meaningful for machine analysis is not easy. However, precisely because they are so information rich, the promise of linguistic, political, historical and industrial analysis is great. Hyper transparency is definitely within sight, if not yet within reach.
After listening to the episode, check out Fotis' most recent book, the Hellenic OCR Team as well as his social media profile:
The show is hosted by Podbean and can be found at Futurized.co. Additional context about the show, the topics, and our guests, including show notes and a full list of podcast players that syndicate the show can be found at https://trondundheim.com/podcast/. Music: Electricity by Ian Post from the album Magnetism. 
For more about the host, including media coverage, books and more, see Trond Arne Undheim's personal website (https://trondundheim.com/) as well as the Yegii Insights blog (https://yegii.wpcomstaging.com/). Undheim has published two books this year, Pandemic Aftermath and Disruption Games. To advertise or become a guest on the show, contact the podcast host here. If you like the show, please subscribe and consider rating it five stars.
Comments
(1)
To leave or reply to comments, please download free Podbean or
That was a wonderful interviewing experience! Thank you Trond for the fruitful exchange of ideas. I look forward to to your next podcasts!