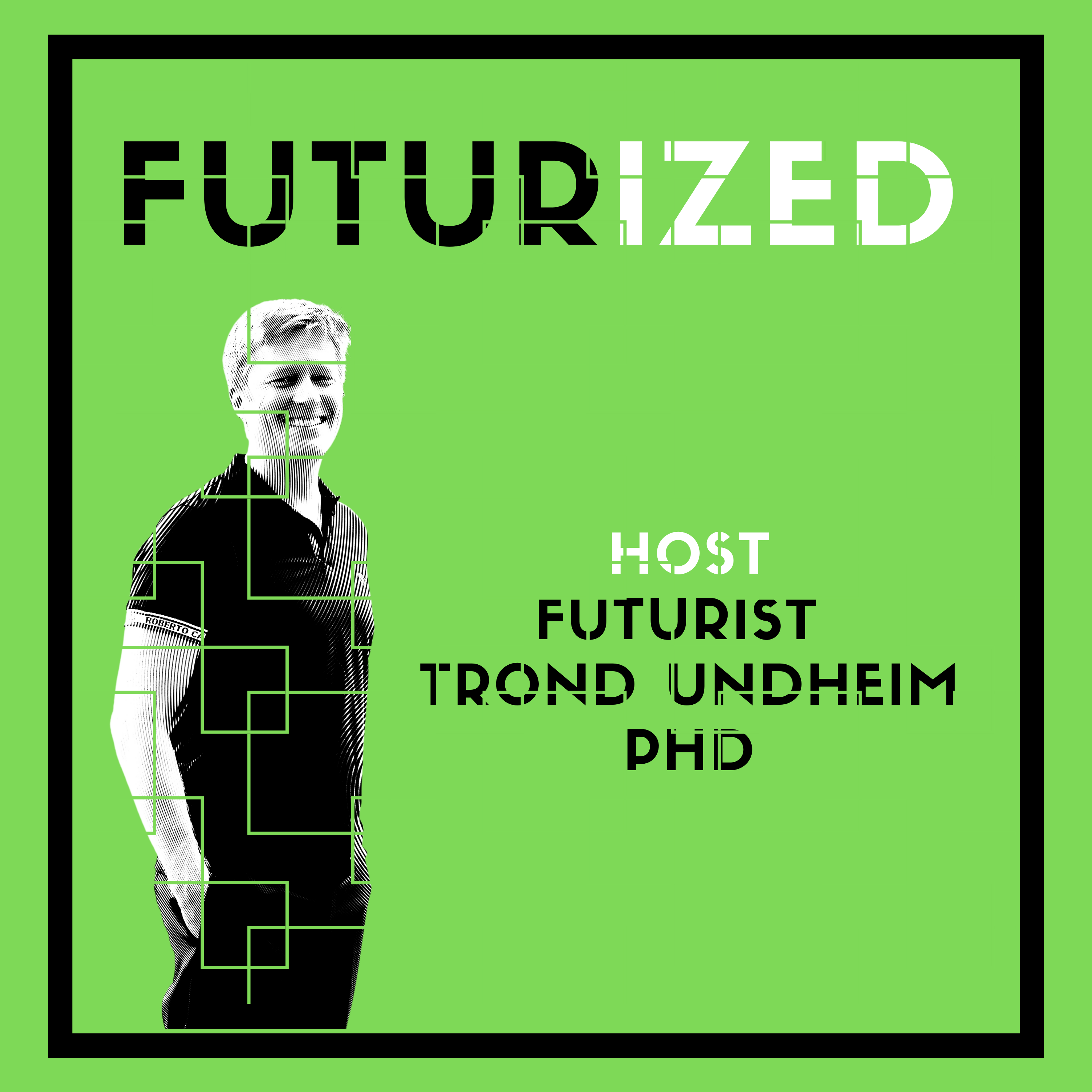 The Futurized podcast goes beneath the trends, tracking the underlying forces of disruption in tech, policy, business models, social dynamics, and the environment. Futurist Trond Arne Undheim, PhD, author, investor, and serial entrepreneur, interviews smart people with a soul. Every week, founders, authors, executives and other thought leaders come on the show to discuss the societal impact of deep tech (e.g. AI, blockchain, IoT, CRISPR, nanotech, 3D printing, quantum, robotics) and the emerging future of work, markets, business and society.
Episodes
Tuesday Jun 30, 2020
Tuesday Jun 30, 2020
Futurist Trond Arne Undheim interviews Ronan McGovern, MIT alum with a PhD in mechanical engineering, serial entrepreneur and founder of Point5 Brewing, who talks about his newly launched non-alcoholic beer and muses about emerging trends in the beverage industry. 
The takeaway is that serial entrepreneurship takes trust, track record and networks. Also, non-alcoholic beer is becoming a market force to reckon with, both in Europe and now in the US, soon reaching a percentage of the market.
After listening, check out Point5 Brewing or find Ronan on Twitter (@RonanKMcGovern) or LinkedIn. He is currently looking for a COO and co-founder with a passion for non-alcoholic beer, growth, fundraising, P&L and hiring and a consumer products and e-commerce background. 
The show is hosted by Podbean and can be found at Futurized.co. Additional context about the show, the topics, and our guests, including show notes and a full list of podcast players that syndicate the show can be found at https://trondundheim.com/podcast/.
For more about the host, including media coverage, books and more, see Trond Arne Undheim's personal website (https://trondundheim.com/) as well as the Yegii Insights blog (https://yegii.wpcomstaging.com/). Undheim has published two books this year, Pandemic Aftermath and Disruption Games. To advertise or become a guest on the show, contact the podcast host here.