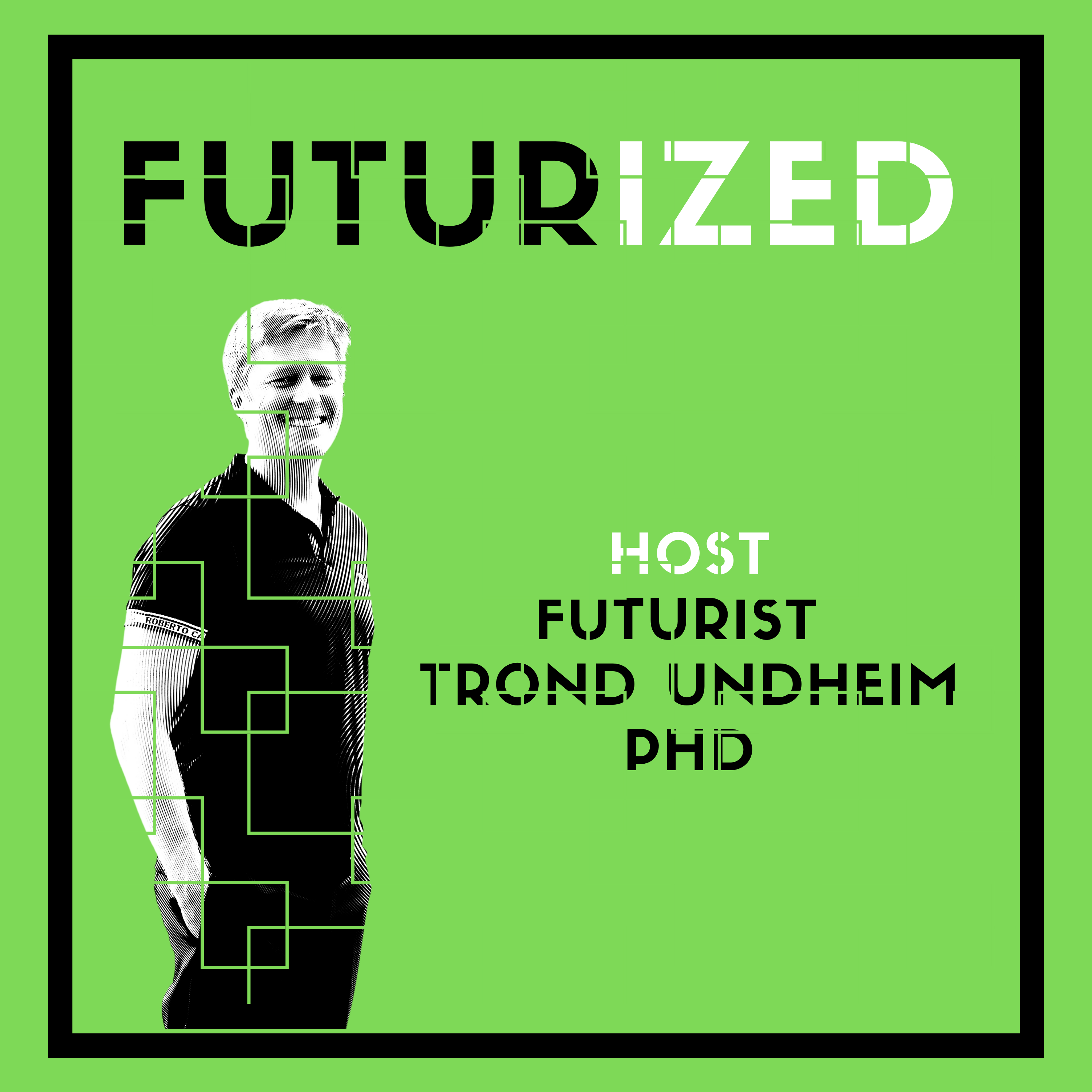 The Futurized podcast goes beneath the trends, tracking the underlying forces of disruption in tech, policy, business models, social dynamics, and the environment. Futurist Trond Arne Undheim, PhD, author, investor, and serial entrepreneur, interviews smart people with a soul. Every week, founders, authors, executives and other thought leaders come on the show to discuss the societal impact of deep tech (e.g. AI, blockchain, IoT, CRISPR, nanotech, 3D printing, quantum, robotics) and the emerging future of work, markets, business and society.
Episodes
Thursday Sep 24, 2020
Thursday Sep 24, 2020
Futurist Trond Arne Undheim interviews UK futurist Tom Cheesewright, a regular BBC commentator, and author of the new book Future proof your business.
In this conversation, we talked about the role of a futurist in a fast-moving world, the tools needed to predict future trends in your industry, how to build in agility, how the pandemic has changed leaders' thinking preparing for future shocks and what the next decade might bring.
My takeaway is that the future will not be the same for everyone. It all depends. What steps do you take? What skills do you build? What is your organizational agility? What social group do you belong to? Where do you live? What governance structures are you subject to? In terms of growth, Tom Cheesewright talks about the importance of the three C-s, curation, creation and communication, each of which he sees as so complex and multifaceted that you can only ever be an expert on aspects of it in one lifetime, so you may be great on stage but still a poor listener, or poor with digital design tools, for example.
After listening to the episode, check out Tom Cheesewright's online profile and his new book:
Tom Cheesewright (@bookofthefuture) https://www.linkedin.com/in/tomcheesewright/ 
Tom Cheesewright webpage https://tomcheesewright.com/
Future Proof Your Business (Penguin Business, 2020) https://tomcheesewright.com/future-proof-your-business/
The show is hosted by Podbean and can be found at Futurized.co. Additional context about the show, the topics, and our guests, including show notes and a full list of podcast players that syndicate the show can be found at https://trondundheim.com/podcast/. Music: Electricity by Ian Post from the album Magnetism. 
For more about the host, including media coverage, books and more, see Trond Arne Undheim's personal website (https://trondundheim.com/) as well as the Yegii Insights blog (https://yegii.wpcomstaging.com/). Undheim has published two books this year, Pandemic Aftermath and Disruption Games. To advertise or become a guest on the show, contact the podcast host here. If you like the show, please subscribe and consider rating it five stars.