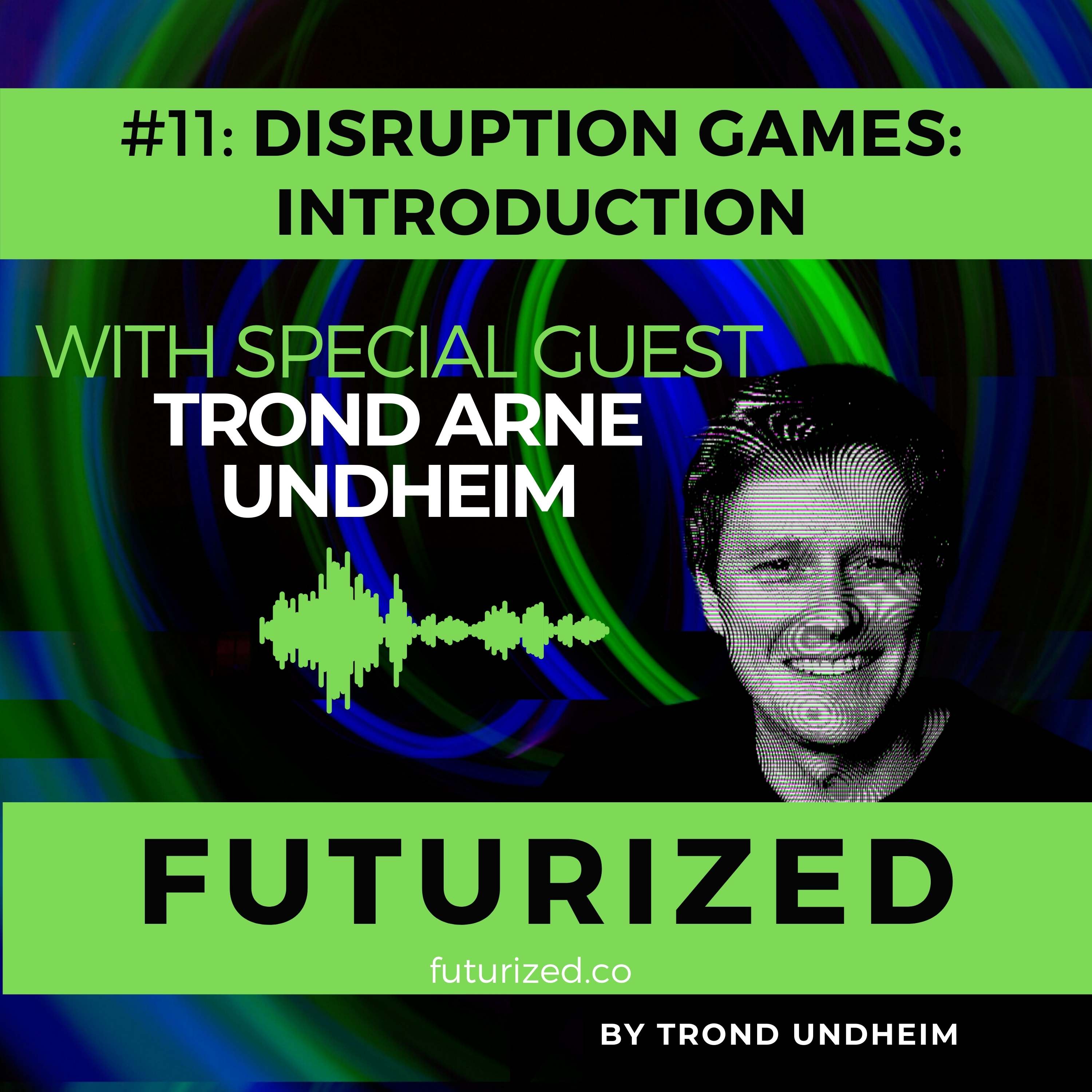 Futurist and author Trond Arne Undheim reads from the introduction to his book Disruption Games: How to Thrive on Serial Failure which was published by Atmosphere Press in May, 2020. 
The takeaway is that taking part in disruption games, just like the Olympic Games, takes training and effort. The failures along the way can be immensely valuable. However, you cannot fail too fast. For failure to be instructive, it has to have a deep cost in time and energy. You can excel at disruption games by getting a feel for the game. You can only do that by going native, going deep, where failure hurts. Full immersian has real consequences. 
After listening, check out Disruption Games on the author's website, where you can also find retail options for the paperback, ebook and audiobook. 
The show is hosted by Podbean and can be found at Futurized.co. Additional context about the show, the topics, and our guests, including show notes and a full list of podcast players that syndicate the show can be found at https://trondundheim.com/podcast/. Music: Electricity by Ian Post from the album Magnetism. 
For more about the host, including media coverage, books and more, see Trond Arne Undheim's personal website (https://trondundheim.com/) as well as the Yegii Insights blog (https://yegii.wpcomstaging.com/). Undheim has published two books this year, Pandemic Aftermath and Disruption Games. To advertise or become a guest on the show, contact the podcast host here. If you like the show, please subscribe and consider rating it five stars.