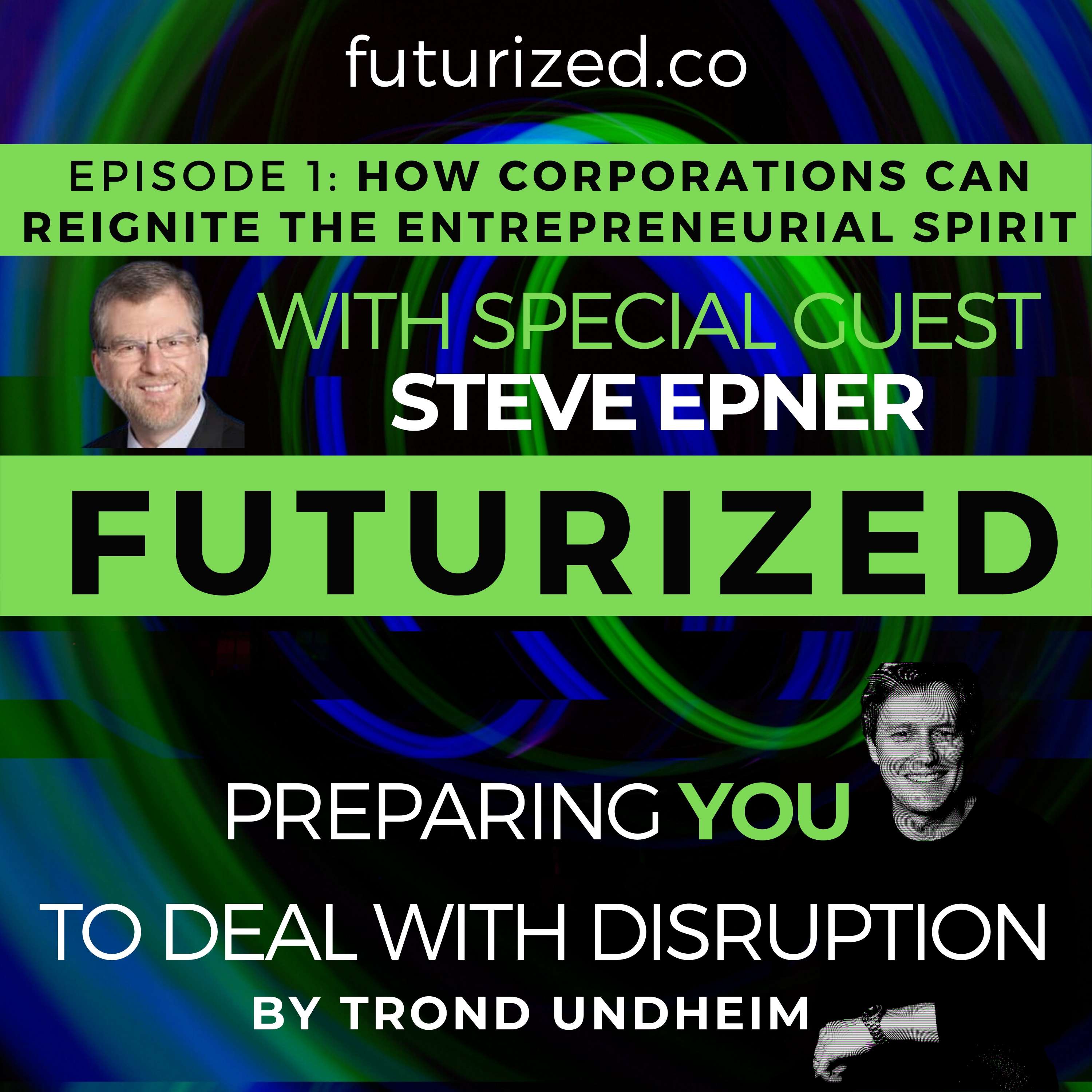 Futurist Trond Arne Undheim interviews Steve Epner, who teaches corporate entrepreneurship at Saint Louis University and was the Entrepreneur-in-residence at Boeing. They discuss how corporations and startups best innovate, together and alone, including Trond's notion of innovation biospheres from his innovation book, Disruption Games. The takeaway is that entrepreneurial spirit is a bit like magic, which forces you to think differently, and a bit like improvisation, but mostly learned by exposure to risk and a willingness to take that risk. After listening, explore more of Steve's Outside Inside Thinking or read his book Simplify Everything (2012).
The show is hosted by Podbean and can be found at Futurized.co. Additional context about the show, the topics, and our guests, including show notes and a full list of podcast players that syndicate the show can be found at https://trondundheim.com/podcast/.
For more about the host, including media coverage, books and more, see Trond Arne Undheim's personal website (https://trondundheim.com/) as well as the Yegii Insights blog (https://yegii.wpcomstaging.com/). Undheim has published two books this year, Pandemic Aftermath and Disruption Games. To advertise or become a guest on the show, contact the podcast host here.